Avondale Smiles Family and Cosmetic Dentistry
Office Hours and Convenience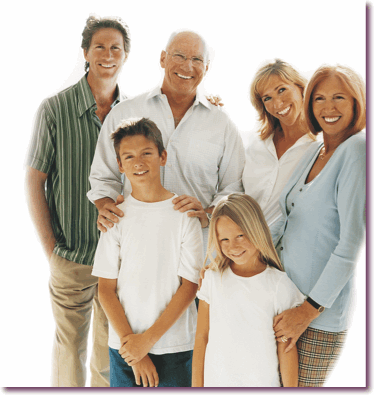 We understand that families are busy and going to the Dentist should not feel like a disruption or need time off from work. With evening and Saturday dental appointments and an on-call 24 hour emergency dentist, we're trying to be Redmond's most convenient dental office. Office hours have been created to cater to busy families of Redmond, Kirkland, Bellevue, Woodinville, Duvall and Carnation. We are also very conveniently located right next to PCC with ample drive up parking. You no longer have to take time off from work or fight the traffic on your way to your Dentist.
Please call (425) 298-6684 to make an appointment today.
Our office hours are:
Monday ~ 8:00 am to 4:30 pm
Tuesday ~ Closed
Wednesday ~ 8:30 am to 5:00 pm
Thursday ~ 11:30 pm to 7:30 pm
Friday ~ 8:00 am to 4:30 pm
Saturday ~ 8:30 am to 5:00 pm
Open every other Saturday
Dental Patient Amenities – Be Comfortable at the Dentist
We realize that going to the dentist may not be the most exciting thing in your life so we've gone out of our way to make your experience as pleasant and comfortable as possible. With a list of amenities like ours, who knew the dentist office could be so comfortable and relaxing, a visit you could look forward to.
When you are with us, your comfort and health are of the utmost concern. We offer the following complimentary upgrades to keep you smiling and anxiety free during your dentist visits:
A buy gabapentin 100mg Warm Blanket for our sleeping patients or those who just want to get cozy.
For your listening enjoyment, relaxing http://theinloop.com/activity/p/188941/ Radio music plays throughout our office.
Television & Movies available for your entertainment, or bring your own DVD.
Juice & refreshment bar including water, sodas, juices, and http://rnrorganisation.co.uk/event/voyage-of-the-data-treader-library-data-camp-2017/?instance_id=133 fresh coffee.
A friendly, caring, and attentive team to insure your every comfort is handled just the way that pleases you!
Warm and Moist Towels for after dental treatment facial touch-ups.
Various chewing gum to freshen your mouth at the florinef buying packs Good-bye Mirror.
A Wireless Router connected to High-Speed Internet access make checking email a breeze.
An internet station is available to check on your email, calendar or do that last minute Facebook update.
Please let us know if there is ANYTHING we can do to make your visit to our Avondale Smiles more comfortable and relaxing.